---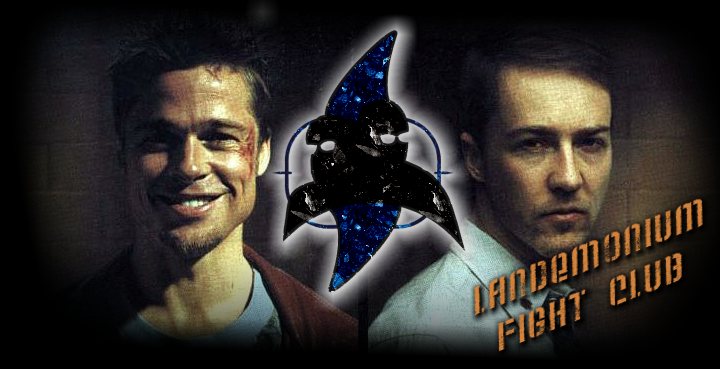 I am happy to announce the first "Official" meeting of LANdemonium fight club.

Ok people. I need to LAN. That's all there is to it. So I will be having a LAN party in Springfield at my house TOMORROW!!!! That's Saturday, Dec 16, 2005. Arrive around 6pm and we will game till' dawn! I will be able to give a few people rides if they need one. I will have BAWLS, OCC High Octane Fuel and soda available. Bring your own snacks.

Everyone who has gamed at the Empire is invited. So Myke, college guys, cops, kids, novanis spawn, and KrAzE you are all welcome to come over and get your game on. Think of this as a kickoff the big LAN in January.

We will also have an XBOX 360 available for people to play. I have power, network, and chairs I only need one or two more tables if you have any to spare. Bring you computers and a $3 fee and your in.

We will be playing:

F.E.A.R.
Swat 4
?AoE 3?
and others as needed

To get the address, PM me because I don't give that out over the Interweb. I am kind of wanted in a few states. Is Puerto Rica considered a state? Anyway, I have a few signed on already so who else wants to come?